Best Buy Treadmills 2021
Use this Best Buy Treadmills Page to find your Best Treadmill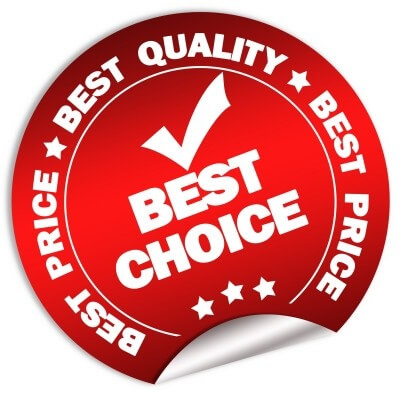 Buying a treadmill takes time. You need to figure out which treadmill is right for you and whether or not you can afford it.

Treadmills can range from as cheap as less than $500 or go as high as $5,000. And with prices like these, you'll need to take this matter seriously for a mistake could prove very costly.
But researching on every possible treadmill takes time and time is something that most consumers, like you, don't have.
No Time to Research?
The good news is that I've done the research so you don't have to. Because I, like you, also do love and use treadmills in my weekly routine. So my objective for creating this best buy treadmills page is to help you save time researching.
And after hundreds of hours researching respected sources and experts in the field as well as reading thousands of consumer reviews and customer feedbacks, this is what I got as the best treadmills in the market right now.
Our Best Buy Treadmills For Home Use

Please take note that I'm no expert and I'm not trying to be one. That's why I'm devoting my time to know the opinions of experts and owners and analyze each and every one of them so I can present them to you.
The best buy treadmills below is a summary of my research, which I believe would greatly benefit you. They are categorized by price to make it easier for you to know the best treadmill in your chosen price range.
If you don't agree with our review and have an excellent treadmill in mind that you think people will like. Then why not make your own recommendation using our Best Treadmill Experience page? It's fast and simple and it will only take a few minutes of your time.

---
Best Treadmills under $500 
Treadmills below $500 are considered budget treadmills. They may not be as technologically advance compared to other higher priced treadmills but they are perfect for those who love to walk.
However, you must also realize that no matter how many good reviews these machines get, they are still budget treadmills and budget treadmills won't be problem-free for very long.

Golds Gym Trainer 410 Treadmill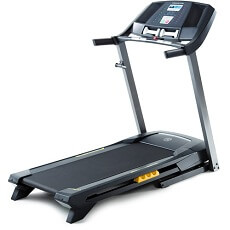 Another excellent entry level treadmill from Golds Gym. This one comes with a heart rate monitor, an LCD display, 8 workout programs and a pair of hand weights all for a price tag below $400. Our best treadmill winner for the under $500 price range this year.

Merit 715T Plus Treadmill
with a price tag below $400, this Merit treadmill still provides one of the best values for your money for budget treadmills. And because of this, the Merit 715T Plus makes an appearance on this list for the second straight year. 

Golds Gym 480 Treadmill
One of the many decent entry level treadmills from Golds Gym this year. It may not provide as much value as the Trainer 410 above, but this treadmill is still definitely worth a look.
---
Best Treadmills From $500 to $1000 

This price range would make a great starter treadmill. Still, if you really love to run, I would suggest you stick with experts' advice and spend nothing less than $1,000 (preferably around $1,500-$2,000) for your treadmill. 
 
Proform Power 995C Treadmill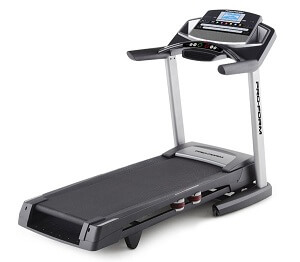 With its current price of $999, other treadmills will have a hard time competing against this one. Our best buy treadmill for the $1,000 price range this year. 

Nordic Track C900 Pro Treadmill
A strong contender this year with its numerous features and improving quality. This Nordic Track is definitely one of the best treadmills you can buy below $1,000.

Smooth 5.65 Treadmill
This is one of the cheapest Smooth treadmills this year. But don't let the price fool you, this machine still comes with one of the best warranties in this price range. Something Smooth has been known for.
---
Best Buy Treadmills From $1,000 to $1,500 
Starting from this price range is where I recommend you start looking for a treadmill (but the $1,500-$2,000 is still best). These models are perfect for most people's budget and are of good enough quality to last for years. 
 
Sole F80 Treadmill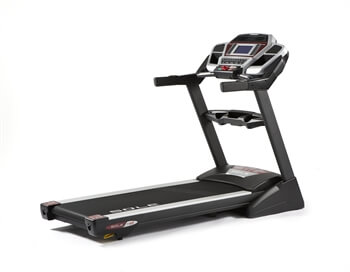 With its numerous upgrades, it would be hard to find another $1,500 treadmill that can match this machine. Plus, it is also one of the better folding machines out there in any price range.
This Smooth machine comes with a huge running space and hard-to-beat warranties. This is definitely one of the better deals you will find in this price range this year.

Nordic Track Commercial 1750 Treadmill
This is the upgraded version of the Nordic Track Commercial 1500 (which is one of the best Nordic Tracks has ever produced). This one also comes with excellent quality and is perfect for runners. 


---
Best Buy Treadmills From $1,500 to $2,000
If you want a treadmill with excellent features, specs, and warranties at a manageable price, then this is the price range you should be concentrating on.  
 
Smooth 9.65LC Treadmill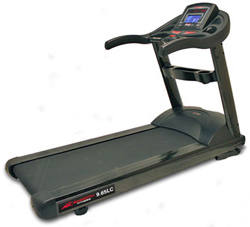 It's got size and power. It has numerous features as well as excellent build quality. Plus, it is backed with one of the longest warranties in the industry. What more can you ask for?

Proform Pro 9000 Treadmill
A very powerful treadmill that comes with huge running space. Its quality is surprisingly good especially considering this is a Proform treadmill, which made a name in the industry with its entry level treadmills.

Nordic Track Commercial 2450 Treadmill
Numerous features, generous specs and great quality are just some of the reasons why this machine is better than most in the $2,000 price range.
---
Best Buy Treadmills From $2,000 to $3,000
In this price range, most treadmills have similar features. Since you're paying $2,000 or more, expect to get more value for your money. Also, expect these treadmills to have lifetime warranties on motor and frames.  
  
Nordic Track Commercial 2950 Treadmill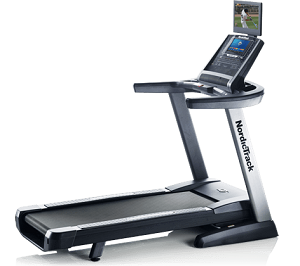 At just a few hundred over $2,000, the Nordic Track Commercial 2950 is undoubtedly the best Nordic Track treadmill in the market right now. Its huge motor, big running space and excellent build quality makes this our best treadmill in the $3,000 price range. 

Nordic Track Elite 9700 Pro Treadmill
Another excellent treadmill from Nordic Track. It comes with more features than you will ever need and has a powerful motor and spacious running belt. Just like the one on top, this Nordic Track also offers one of the best values in the market this year at just a little over $2,000.

True PS100 Treadmill
This True treadmill comes with better features, specs and quality than the M50 above but it also around $500 more expensive and doesn't come with an ortho belt. Still, this is one of the best values out there right now in the $3,000 or below price range.
---
Best Treadmills From $3,000 to $4,000
These treadmills are near club quality. They may be a bit expensive but I'll assure you, just like all best buy treadmills listed here, you'll absolutely get what you pay for.

Precor 9.31 Treadmill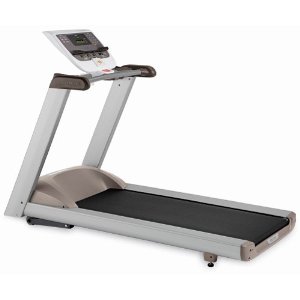 In terms of providing value, this is without a doubt the best Precor treadmill in the market today. Our best treadmill winner for the $4,000 price range for three years in a row now.

Lifespan Tr7000i Treadmill
 This Lifespan boasts of being one of the most durable treadmills in the market this year. With its excellent quality and engineering, this machine will stay with you for a very long time.

True PS800 Treadmill
The True PS800 comes with an orthopedic belt and a huge motor that gives this machine a commercial treadmill feeling.

---
Best Treadmills above $4,000
These are the best treadmills money can buy. Treadmills here are made for both home and commercial use so expect to find the best features, specs, warranties, and quality in this price category.

Life Fitness Club Series Treadmill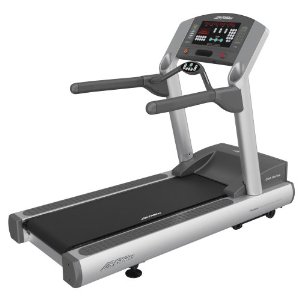 This is the home version of Life Fitness' best selling health club model. This is our best treadmill buy for the $4,000 and above price range.

Star Trac S-TRc Treadmill
If you want power, then this unit should be on top of your list. It is one of the strongest home or light commercial treadmills you will find in the market today with a 5.0 HP AC motor.

True ES900 Treadmill
It may not be as big or as powerful as the other two premium treadmills on top, but its cushioning is hard match, even by commercial treadmills.
---
Best Buy Folding Treadmills

For those with limited spaces in their home. These best buy fold able treadmills can be easily stored anywhere to create more room for other things.

Sole F85 Treadmill
Sole's best selling folding treadmill comes with great features, excellent quality and an affordable price. Although this machine is known for its folding features, it also provides great value for your money. This model is also one of our best buy treadmills below $2,000.

Nordic Track Commercial 2250 Treadmill
If you're in the market for a folding treadmill, then this Nordic Track is definitely worth a look. It is also one of the better treadmills below $2,000.
Just like other Proforms this year. This one also offers quality parts which makes it a great deal especially considering that it is being sold for around $1,800. Overall, an excellent choice if you're looking for a folding treadmill.
---
Return from Best Buy Treadmills to Treadmilltips.com


Please be advised that although I update this best buy treadmills page as often as I can, I cannot guarantee that the treadmill information above are accurate. Prices, specs, and features are subject to change without prior notice.