Discontinued Treadmills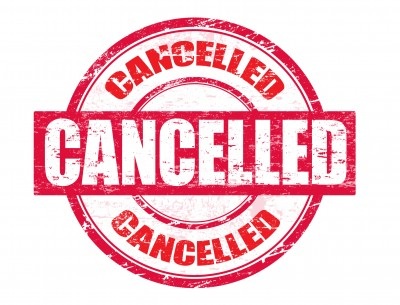 As the exercise equipment industry becomes more and more competitive, treadmill manufacturers have no choice but to improve their products.
Because they know that it is the only way they can survive. But some of these manufacturers were not able to handle the pressure. As a result, they either sold their brand or have stopped producing.

If you're looking for a discontinued treadmill model of a company that is still operational, please click on its brand name on the left menu. We have numerous reviews of current and past treadmill models from these brands.

This is where this page comes in. We all know that even if these treadmill brands are no longer being sold by its manufacturer, it is still being offered in the market either through eBay or as used treadmills in some websites.

This page provides you with reviews of past brands which might be useful to someone who's going to buy used treadmills. Please take note that these reviews are not up to date as they were created before these treadmill producers went bankrupt.
---
Alliance Treadmills
Price Range: $900-$2,000
Pros: The company used to offer long warranties for their motor. This would only mean that they provide decent motor for their treadmills.
Cons: Its finish quality is way below average.

Athlon Treadmills
Price Range: $1,000-$1,300
Pros: Most of this company's treadmills are beautifully packaged.
Cons: Other than the excellent design, everything else is below average.

Discovery Treadmills (link directs you to our Keys fitness page, which is the manufacturer of this brand)
Price Range: $1,000-$1,400
Pros: Comes with nice features and long motor warranties which means their motor are probably durable.
Cons: They lack the size and power found on other mid-priced treadmills.

Encore Treadmills (link directs you to our Keys fitness page, which is the manufacturer of this brand)
Price Range: $1,000-$1,500
Pros: This brand's treadmills are usually bigger than those from Discovery.
Cons: Just like other brands from Keys Fitness, this one also comes with poor quality.
Other Discontinued Treadmills Brand 
---
Want to Share Your Experience With a Discontinued Treadmill?
If you have been using a treadmill that has stood the test of time, then there's a good possibility that that model has already been discontinued or replaced by a better version. And since most websites remove their reviews on discontinued models, here's your chance to write a review (whether good or bad) about your old treadmill so that others may benefit from it. You are the expert because you're the one who's been using that unit for the longest time.

Do it now! It's free, fun and easy to do. Just follow the instructions below...

Note: This site would no longer accept submissions that doesn't provide real value to other readers of this site.
Reviews From Other Visitors
Click below to see or comment on reviews from other visitors...

Nordic Track T5.7 Not rated yet
I love this model which has unfortunately been discontinued - do you know anyone that would still have it available for sale??? Nordic Track T5.7

Yowza Fitness (all treadmill models as well as my Keewadin Model) Not rated yet
Another Treadmill company that close. Thank goodness I got an extra motor despite my treadmill still running great. I gotta do the maintenance …
discontinued treadmills visitors comments Not rated yet
I have had this treadmill since 2004 and I am still using it today. I bought this unit from a local fitness equipment shop no longer in business. Spent …
---
Return from Discontinued Treadmills to Treadmilltips.com

Check and compare Treadmills here before you buy any.
Check my pricing, ongoing promotions, manufacturer, mark and model, etc then make a decision.