True 400 P Treadmill Review
The True 400 P treadmill is the cheapest treadmill in the True lineup.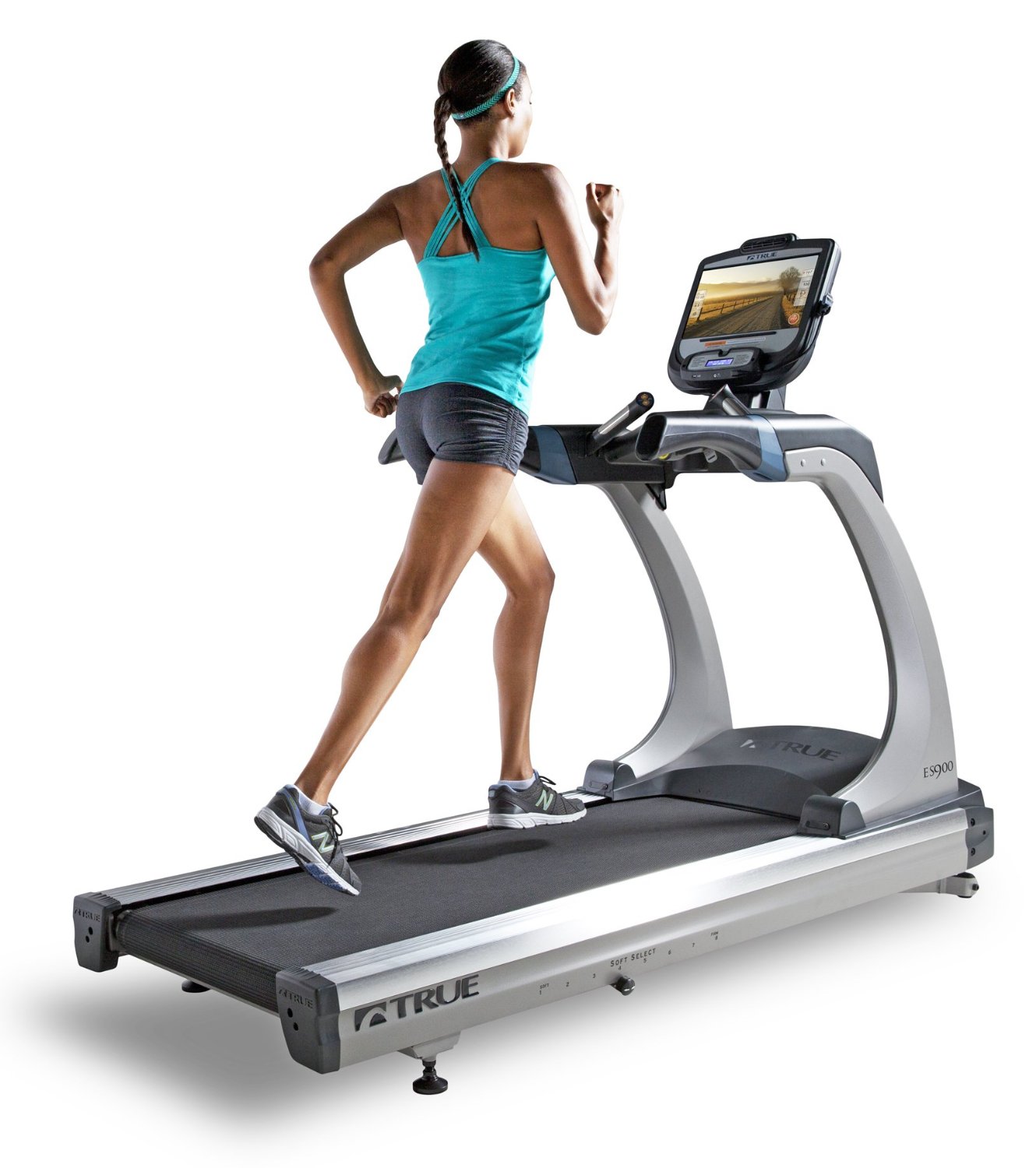 But with a price tag of $2,000 or more, it is still beyond most people's budget. Plus, this is one of the few True treadmills that are made overseas so don't expect it to have first-rate quality.
Is This the Best Treadmill for You?

If you're looking for a treadmill with great cushioning and excellent feel, then this is one of your better choices. True treadmills, including this one, boast a one of a kind belt and deck combination, which is simply the best in the market. However, if you have a $2,000 budget to buy this model, you might want to know that there are other more superior treadmills than this one. (See our best treadmills page)
Features and Benefits
The True 400 P offers a 2.75HP continuous duty motor that has a speed range of 0-10mph and an incline range of 0-12%. So it doesn't matter if you're a beginner or a hardcore runner, this machine can provide the intensity you need.
The 20" x 54" running space gives you enough room to move and feel comfortable. Plus, as mentioned above, its magnificent belt and deck combination can very well be one of the best treadmill experience you'll ever have.
This machine also features 4 pre-programmed workouts (Weight Loss, Speed Interval, C/V Workout, Hill Interval) with 9 intensity levels each and 2 customizable programs. These were included to make the treadmill fit more to you instead of the other way around.
And finally, like other True treadmills, this one has a lifetime warranty on the frames, 5 year warranty on the drive motor, deck, belt, rollers, 3 years on parts and 1 year for labor.
Weakness
The biggest weakness of this model is its reliability. True Fitness makes treadmills with excellent belt and deck then cut back on their components and features as much as they can. As a result, you'll get an overpriced average treadmill that looks and feels like a first-rate unit, but only for a few years.
Recommendation
I don't recommend the True 400 P treadmill. It provides below average value for its price. If you really want a treadmill in this price range, visit our best treadmills page or read our Sole S77 review. It is currently our best treadmill below $2,000.
Summary

Motor: 2.75 HP continuous motor
Speed: 0 to 10 mph
User Weight Capacity: 300 lbs
Incline: 0 to 12%
Warranty: lifetime on frames, 5 years for motor, belt, deck, rollers, 3 years for parts and 1 year for labor.
Belt Size: 55"L x 20"W
Foldable: No
Heart Rate: No
Features: 
4 preset programs with 9 levels of intensity
2 customizable programs
7 x 20 LED Dot Matrix Console

---
Where to Buy?

If even after this review you still want a True 400 P Treadmill, I suggest you locate a dealer near you through Amazon. It is currently being sold for $1,995.
---
Return from True 400 P Treadmill to True Treadmills
---