Tunturi T50 Treadmill Review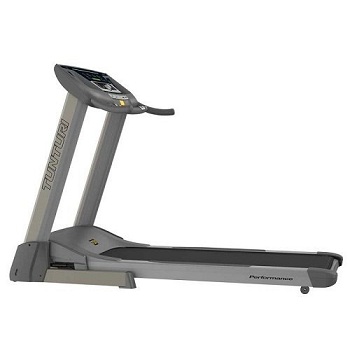 Tunturi T50 Treadmill Review
Featuring a Scandinavian design with attractive colors, the Tunturi T50 treadmill offers more than just aesthetics. More importantly, this low-impact machine was built to help you lose weight and improve your cardiovascular fitness.
Combining style and innovation, the T50 treadmill offers a safe, comfortable, and effective way to building lean muscles, improving muscular strength, and losing weight. So no matter what your fitness goal is, this machine can definitely help you achieve it.
Is It for You?

If you are a demanding runner who works out regularly and hopes to significantly improve your fitness, the Tunturi T50 should be a good option. Plus, get a bonus with its stylish appearance that should make it stand out among all you home gym equipment.
What You'll Get:
Craving for an intense aerobic exercise? The Tunturi T50 treadmill can provide you that with its powerful 3.0 HP motor, a speed range of up to 12 miles per hours, and an incline of up to 12%. With all these, you'll definitely work out an extreme sweat!
For even more rigorous training sessions, the T-Flex(tm) orthopaedic running belt of the treadmill should help you gain support and reduce tension on joints and muscles. Moreover, the machine also has a great shock absorption feature for extra comfort and convenience.
Designed to provide more customized and personalized fitness training, the treadmill also comes with the T-Pulse(tm) heart rate control programs and the Position Speed Control functions that proactively adjust the speed and incline of the machine according to your running pace. All in all, there are 35 workout programs with various modes including training mode and hear rate control mode so exercise variety should be the last of your worries.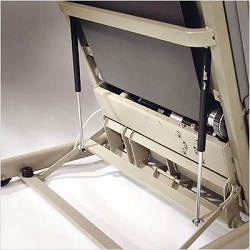 In addition to these, the T50 treadmill has built-in Fit Test program that tracks and monitors your personal fitness during every workout. The Race program, on the other hand, allows you to compete with yourself based from your previous sessions or achievements. More importantly, it lets you save all personal settings in its memory for future references.
The machine measures your heart rate with its wireless heart rate monitor and contact sensors. The data are then shown on the graphic LCD built in the console.
Other features of the Tunturi T50 treadmill include convenient rotating speed and menu control for easier speed adjustments, a bottle holder to put your sports drink/water, and transport wheels to effortlessly move your treadmill while folded for easier storage.
Weaknesses:
The price of the Tunturi T50 treadmill may be a little expensive considering the features and specs it offer. For a similar price tag, you can get more value for your money from other treadmill brands. (See our best treadmills page)
Recommendations:
The Turtuni T50 may have good features and excellent performance, but it doesn't seem to provide the same value its competitors are offering. All in all, this is still a very nice treadmill to own especially since it is beautifully designed.
Summary:

Price: $2,399
Motor: 3.0 HP continuous duty motor
Speed: 0.5 - 12 mph
Incline: 0-12%
Belt size: 20" x 59"
Folding: Yes
Heart Rate Monitor: Yes
Max user weight: 330 lbs
Product weight: 245 lbs
Features:
• Ergonomic orthopaedic belt
• Tunturi T-Flex, T-Pulse and Position Speed Control (PSC) functions
• Speed and incline touch keys
• Combined graphic LCD profile display and scrolling info bar
• 35 workout programs with Fit Test and Race functions
• Convenient rotating speed and menu control
• Contact and wireless heart rate sensors
• Bottle holder
• Transport wheels
---
Where to Buy?

If you plan on buying a Tunturi T50 treadmill, I suggest you buy it from Amazon.com. You can get it for just $2,399.


Click here to visit Amazon and learn more
---
Do You Think This Treadmill is Worth Buying?
After reading this article, do you think buyers should purchase this treadmill? Share your opinion with other visitors of this site by writing your own review. It's free, fun and easy to do. Everyone is invited to join in.

Reminder: This site would no longer publish reviews that doesn't provide any real value to other consumers.
---
(Once again, if you plan on buying this machine I suggest you buy from Amazon.com.)


---
Return from Tunturi T50 Treadmill to Tunturi Treadmills
---