Trimline T345 Treadmill Review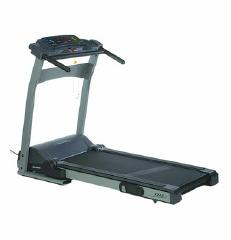 Trimline T345 Treadmill

Update: This treadmill has been discontinued.

To look for an alternative, you might want to check out our best treadmill page.
The Trimline T345 treadmill is one of the best folding treadmills in the market today.
This treadmill is discontinued but you can find replacement belts from amazon
And it is sold for just a little below $1,800 so most people can afford it.
Is This Treadmill for You?
If you lack the floor space at home then this unit is definitely worth researching. This is currently one of the best folding treadmills out there. So if quality folding machine is what you're looking for, you can't go wrong with this one.
What It Offers
This treadmill comes with a 2.0HP continuous duty motor. It can reach speeds of up to 10mph and can be inclined for up to 12%. These numbers may not impress you but these are not the reasons why people are attracted to this model.
The reason people buy this treadmill is because of its folding feature. It boasts soft-drop hydraulics which slowly and smoothly lower the unit so you can save up to 1/3 of the space required when unfolded. Once folded, it can easily be stored by simply pushing it on its wheels.
The Walk, Jog, Run speed quick keys can be customized to meet your needs. This feature is perfect for those who use interval training in their workouts. It allows you to change your running speed with a push of a button. There's no longer any need for you to hold down the speed key to increase or decrease the intensity of your workout.
The 9/16" LED display provides easy viewing of time, speed, distance, incline, calories, and heart rate so you can easily monitor and adjust your workouts.
And finally, this unit also offers the long warranty Trimline is known for. The Trimline T345 treadmill comes with a 30 year motor warranty, 30 year frame warranty, 2 year parts warranty, and one year labor warranty.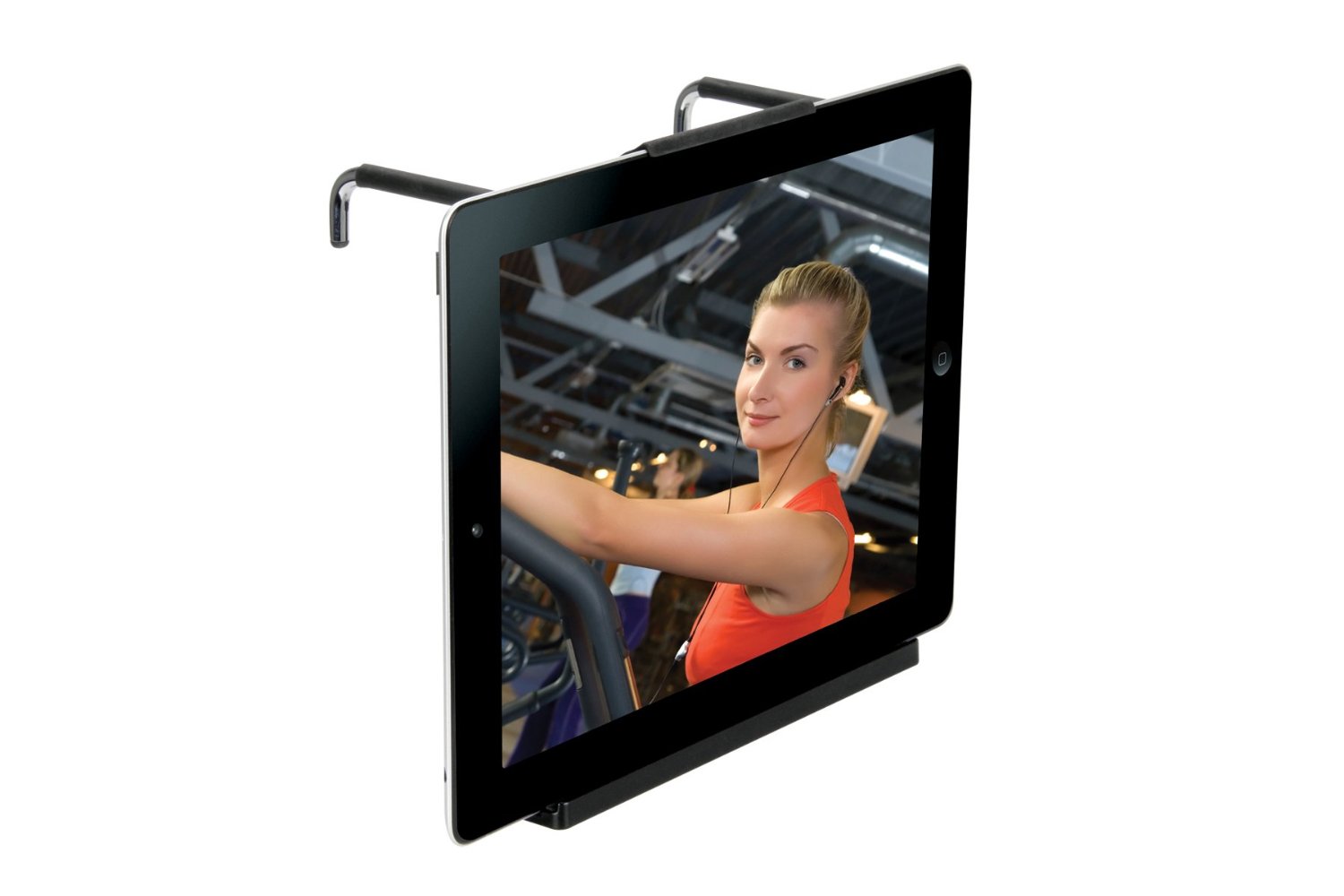 Exercise Mount For Your Tablets
What it Lacks
My biggest complain is that the price of this, as well as other Trimline models had been increasing for the past few years. Also, this unit's tread belt is a lot smaller compared to some cheaper Trimline treadmills.
Recommendation
I would recommend the Trimline T345 treadmill to those looking for quality folding treadmills. But if you don't really need a folding model, I suggest you skip this one and buy yourself a non-folding quality treadmill. (best buy treadmills) You'll get more value for the same price.
Summary:

Motor: 2.0HP continuous duty
Speed: up to10 mph
Incline: up to 12%
Warranty: residential warranty of 30 years - frame & drive motor, 2 years - parts, 1 year - labor.
Running Surface: 54" x 20"
Maximum User Weight: 275 lbs
Foldable: Yes
Frame: 3" welded steel
Rollers: 2.5" balanced machined rollers
Features: 

Softrak II deck cushioning
Softdrop deck lowering technology
Heart rate chest strap compatible
2-ply running belt
phenolic deck surface 
6 preset and 2 custom programs
Speed Quick Keys
9/16" LED displays

---
Where to Buy?

If you plan on buying a Trimline T345 treadmill, I suggest you buy it at amazon. They offer the cheapest price around the net. You can get it for just $1,798.00.
This treadmill is discontinued but you can find replacement belts from amazon
Return from Trimline T345 Treadmill to Trimline Treadmills
---