Trimline T305 Treadmill Review
Trimline T305 Treadmill

Update: This treadmill has been discontinued.

To look for an alternative, you might want to check out our best treadmill page.
The Trimline T305 treadmill is considered as Trimline's most basic and most affordable model.
This treadmill's main attraction is its long 30 years motor warranty.
Also, Trimline is known for making their machines in the U.S. but this model is one of those exceptions, as it is being manufactured in Taiwan.
Who Is It For?

If you're just in the market for a basic treadmill, then this review might be of use to you. But if you're looking for a more advance and feature rich treadmill, then I suggest you check our best buy treadmills page and look for a treadmill that fits you best.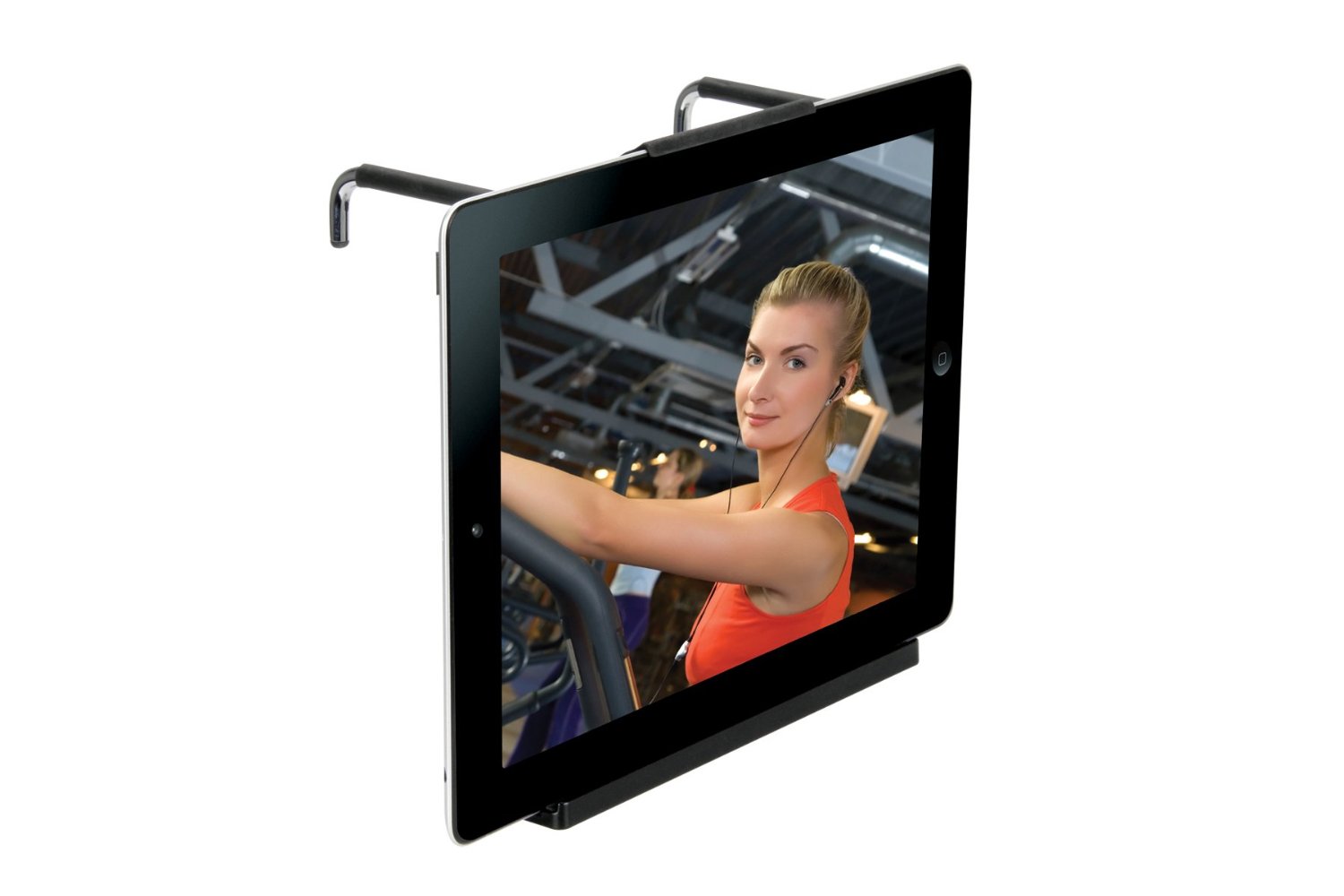 Exercise Mount For Your Tablets
Features and Benefits
Like most Trimlines, the Trimline T305 boasts its motor. Trimline uses industrial-strength motors. They stand behind their strong motors with one of the best motor warranties in the industry. All Trimline treadmills come with a 30 year drive motor warranty.
Although they fully back up their motors, this model is only offering a 1.5HP continuous duty drive motor which isn't as strong as other treadmills in its price range.
The Trimline T305 treadmill has a 10mph maximum speed and a 12% maximum elevation so you can have the most intense workouts.
The 2 ply 18" x 49" phenolic deck tread belt comes with Airstep deck cushioning and Softdrop deck lowering technology. These features work hand in hand to give you maximum impact absorption for a safer, more comfortable run.
The grip heart rate feature gives you the ability to workout in your target heart rate zone. You simply grip the bar and it gives you a quick reading of your heart rate. As most of you know, working in your target zone improves cardio training and weight loss results.
The easy to read large LCD provides quick feedback of your workout data so you can easily monitor and adjust your workouts.
And as mentioned above, this treadmill has a 30 year motor warranty, 30 year frame warranty, 2 year parts warranty, and one year labor warranty.
What it Lacks
Other than its warranties, its features and specifications are not as good as some treadmills with similar price tags.
Recommendation
I wouldn't recommend the Trimline T305 treadmill. Although it has one of the best warranties in any price range, I still think that there are other treadmills in this and in other price ranges that can give you more value for your money. See our best buy treadmills selections for more choices.
Summary:

Motor: 1.5HP continuous duty
Speed: up to10 mph
Incline: up to 12%
Belt Size: 49" x 18"
Maximum User Weight: 250 lbs
Foldable: Yes
Frame: 2.5" welded steel
Rollers: 2.5" balanced machined rollers
Features: 

Grip heart rate 
Softdrop deck lowering technology
Airstep deck cushioning 
2-ply running belt
phenolic deck surface 
Large LCD electronics

Warranty: residential warranty of 30 years - frame & drive motor, 2 years - parts, 1 year - labor.

Where to Buy?
If you plan on buying a Trimline T305 treadmill, I suggest you buy it from amazon. This model is currently being sold for $1,148.00.
This treadmill is discontinued but you can find replacement belts from amazon
Return from Trimline T305 Treadmill to Trimline Treadmills
---