Spirit XT385 Treadmill Review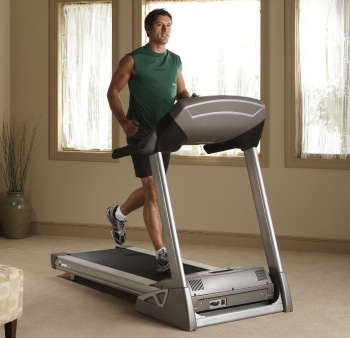 Spirit XT385 Treadmill Review
Spirit is making gallant moves with their new products, particularly the XT line of treadmills. Boasting of durable design, high-quality parts, and superior performance, the Spirit XT385 treadmill is a good find for runners and fitness goal achievers.
Built with advanced features including Muscle Activation, Remote Adjustment Keys, and a Heart Rate % Profile among many others, the Spirit XT385 may be the answer to your weight loss and performance enhancer problems.
Is It for You?

If budget is not too tight and you are looking for a treadmill that will accommodate most of your demanding fitness needs, then this machine is definitely for you. Spirit is striving so hard to stand out from the competition with their products and it seems like they are doing well with it.
What You'll Get:
Driven by a 3.0 HP continuous duty motor, the Spirit XT385 treadmill is built with excellence and can accommodate typical runs. Combined with high-quality and durable parts, expect it to withstand your daily workout sessions.
This may be uncommon from ordinary treadmills, but the Muscle Activation feature is present in the Spirit XT385 treadmill. It stimulates the most important muscle groups in your body to maximize your workout, including the glute, quad, hamstring, calf, chest and arm muscles. If you are trying to improve your muscle tone and performance, this is definitely ideal for you.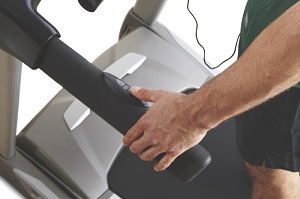 Wanting to adjust your speed and incline while busy running? With the machine's quick and remote adjustment keys, you can easily control your speed and incline with just one touch of a button either on the left or the right handlebar.
Monitor your heart rate using the Heart Rate % Profile. Integrated into the console, the tool will allow you to identify your heart rate according to your maximum target rate, providing you a more effective and maximized workout session.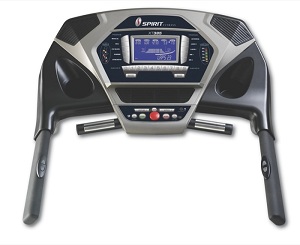 For other important statistics and data, the machine features a 7.5" blue backlit LCD screen displaying your speed, inclined, calories burned, distance, time elapsed, and other relevant information about your workout.
Similar to its earlier models, the XT385 treadmill comes with a cooling fan that swivels and cools you down while you are running. Spirit does know how to add comfort and convenience to its machines.
Other features to look forward to include the mp3 audio jack, speakers, advanced cushioning system, and a folding design that allows for easy storage.
Weakness:
This treadmill is a little bit pricey if your budget is not too much. However, keep in mind that with the features and quality that come with the machine, you are definitely getting what you pay for.
Also, serious runners should avoid this machine. It is not built to withstand the daily pounding of heavy running. This machine is produced more for light to medium intensity running only. If you are a serious runner, I suggest you look for a machine in the $2,000 or more price range of our best treadmill page.
Recommendations:
If you are a mid-level runner who would do well with a durable machine that will last you for years and years, get the Spirit XT385 treadmill. Together with a superior warranty program, you can be sure to get the most out of your fitness trainings with this machine!
Summary:


Price: $1,799
Motor: 3.0 HP continuous duty motor
Speed: 0.5 to 12 mph
Incline: 0 to 15%
Folding: Yes
Heart Rate Monitor: Yes
Tread belt: 20" x 58", 1.5 ply (2.5T)
Maximum User Weight: 375 lbs.
Dimensions: 78" x 36" x 56"
Product Weight: 264 lbs.
Warranty:
Lifetime for frame, motor, and deck;
10 years for parts;
1 year for labor

Features:

• Muscle activation feature

• Heart rate % profile

• Remote adjustment keys

• 7.5" blue backlit LCD screen

• Cooling fan

• Mp3 audio jack and speaker system

• Can be folded for easy storage

---
Where to Buy?

If you plan on buying a Spirit XT385 Treadmill, I suggest you buy it from Amazon.com. They are the largest internet retailer in the world. You can get this usually for $1,799.00.


Click here to visit Amazon.com
---
Return from Spirit XT385 Treadmill to Spirit Treadmills
---
(Once again, if you plan on buying this machine I suggest you buy from Amazon)