repairs Help - pacemaster pro plus console overlay membrane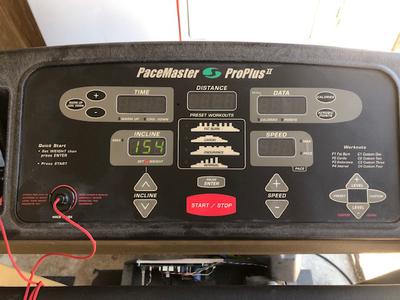 info about the Treadmill
Hello my name is Veronica and Im trying to see if you guys can help me fix my PaceMaster ProPlus

Im looking for the pacemaster pro plus console overlay membrane

Model number :PWM3636-5574-7
Product code: FGP1365

=====pacemaster pro plus==========

Veronica,

are you looking to repair the console? is the treadmill in working order?

For parts, it will be best to contact Pacemaster directly

Alternate, you could find one on ebay


If you need further assistance, please provide more details of the issues you are experiencing with your treadmill and our techs will be intouch with you.