Nordic Track Elite 2900 Treadmill Review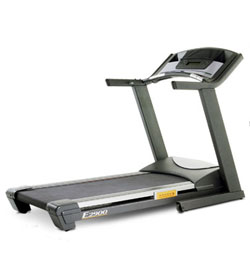 Nordic Track Elite 2900 Treadmill

The Nordic Track Elite 2900 treadmill is definitely one of the best treadmills in the market right now below $1,500.
Not only that, it may also be the most beautifully designed treadmill that has come out in a while.
Update: This treadmill has been discontinued.

As an alternative, you might want to visit our best treadmill page to look for similar treadmills that we recommend.
Is This for You?
If you're looking for a treadmill that would give you the power, quality and value at a price most can afford, then this machine is definitely an excellent choice. It is one of the best mid-priced treadmills you can buy right now.
What You'll Get
The Nordic Track Elite 2900 boasts of a 3.5 continuous duty horse power commercial DurX™ drive system. It has speeds of up to 12 mph and inclines for up to 12% for maximum intensity. And by using ZipSpeed™ and ZipIncline™, you can easily change the pace and angle of your run by simply sliding your finger to your desired settings.
The 21 built-in workout programs give you the variety and flexibility you'll need to keep your workouts fresh. Once you've tried all 21 workouts, then just plug one of the iFIT workout cards for more selection. Each card features a different result-specific workout and a trainer who talks to you through your speaker and guides you during your workouts.
The 20" x 60" commercial grade tread belt offers more than enough room for you to move freely and run smoothly. It is also specifically designed to operate silently so you can relax and concentrate on your run.
The DuraSoft™ advanced cushioning helps prevent joint pains. It reduces impact on your ankles, knees, and hip joints for up to 28% compared to running on concrete. It gives users additional protection and enhance their workout comfort.
A Grafixx™ high-resolution display is also included in this machine. Other than monitoring your speed, time, pace, distance, incline, calories burned, carbs burned and pulse, it also utilizes motion captured male & female models as if you're watching yourself walk, jog, or run
The SpaceSaver® folds the treadmill vertically so you can easily store it after use. With one easy push, the AirLight™ lift assist helps you lower or fold the machine up for storage. This feature is perfect for those with limited spaces at home.
Another feature is the AutoBreeze™ fan which has 4 settings low, medium, high and AutoBreeze™. The AutoBreeze™ function automatically adjusts the airflow of the fan depending on the intensity of your workout. This helps keep you fresh during long workouts.
Other features include a workout intensity meter which alerts you if you need to increase or decrease your workout intensity to meet your goals, a Carb Counter™ that keeps track of carbs you've burned during exercise, and the Odometer with MyMiles™ which tracks your current workout distance and the total miles traveled overtime.
Weakness
So far I don't see any weakness in this machine. It provides excellent value for your money while at the same time being beautifully designed. Without a doubt, this is one of the best mid-priced treadmills in the market today.
Recommendation:
If you plan on buying a mid-priced treadmill, then the Nordic Track Elite 2900 treadmill comes highly recommended. But if you can't afford a mid-priced machine and would rather buy a starter treadmill, then I suggest you visit our best buy treadmills page and find a treadmill that suits your budget.
Summary:

Cost: $1,499
Motor: 3.5 CHP Drive Motor
Running Deck: 60"L x 20"W
Speed: 0 to 12 mph ZipSpeed™
Incline: up to 12% ZipIncline™
Foldable: Yes
Heart Rate: Yes
Maximum User Weight: 350 lbs
Warranty: lifetime for motor, 1 year parts and labor
Features:
• Carb Counter™
• Odometer with MyMiles™ Tracker
• Workout Intensity Meter
• Grafixx™ High-Res Display
• CardioGrip™ Heart Rate Monitor
• 21 pre-programmed workouts
• iFIT® Workout Card w/speakers
• AutoBreeze™ Fan
• SpaceSaver® with AirLight™ Lift Assist
• DuraSoft™ Advanced™ Cushioning

---
Where to Buy Nordic Track Elite 2900?

If you plan to buy a Nordic Track Elite 2900, I suggest you buy from Nordictrack.com. They are currently the only one I can find which has this machine available. You can get it for $1,499.

Click here to visit Nordic Track Elite 2900 treadmill page
Return from Nordic Track Elite 2900 Treadmill to Nordic Track Treadmills
---
---