No Pain No Gain: Fitness Myth or Ultimate Fitness Truth?
By Tom Venuto

No Pain, No Gain. Is this aphorism just a fitness myth and downright bad advice? A lot of people seem to think so. As a bodybuilder with 25 years of training experience and more than two dozen trophies on my shelf, I have another perspective to offer you. Success with your body and in every area of your life is all about stepping outside of your comfort zone and that means embracing pain.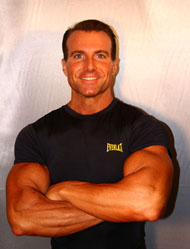 To reach high levels of physical and personal success you must approach your training, and your entire life, as an endeavor in constant growth. The ultimate truth is, you are either moving forward or moving backward; growing or dying. There's no such thing as comfortably maintaining.
To grow, you must step above past achievements; beyond your perceived boundaries and limits. That means stepping out of the known, into the unknown; out of the familiar and into the unfamiliar; out of the comfortable into the uncomfortable. You must get out of your comfort zone.
The Late Cavett Robert, who was founder of the National Speakers Association, said something I'll never forget: "Most people are running around their whole lives with their umbilical cords in their hands and they're looking for some place to plug it back in."
Most people are scared of the unknown. They prefer to stay in that womb of comfort. When the going gets tough; when the effort gets painful, when the work gets hard, they always pull back into safety. But the extraordinary people do the opposite. They know they have to get out of the comfort zone, and into new territory or they'll stagnate and die.
Walt Disney once said that he never wanted to repeat a past success. He was always creating something new. They called it "Imagineering." Disney's mission was to continuously dream up and create things they had never done before, and look at what Disney has become today.

Here's a little quote that you should post on your bulletin board, your computer desktop or somewhere you will always see it:
"Do what you always did, get what you always got."
You can't grow or change by doing what you've already done. You've got to train just to prevent yourself from going backwards. Maintenance doesn't occur when you do nothing, maintenance is working to fight entropy, the tendency for things to naturally deteriorate.
Still, most people won't leave their comfort zones. They won't do it in business, they won't do it in their personal lives. They won't do it in their sport. They won't do it for personal health and fitness. Why? The answer is simple… It hurts.
By definition, what's it like outside the comfort zone? It's UN-COMFORTABLE, right? Change is uncomfortable. Sometimes it's physically painful, but it's always mentally and emotionally painful, in the form of discipline, sacrifice, uncertainty and fear.
The maxim, "no pain no gain" gets knocked all the time as if it were bad advice. The fact of life is that you don't grow unless you' are constantly stepping outside the comfort zone, and outside the comfort zone is discomfort and pain.
I find that it's mostly the non-achievers who make out "no pain, no gain" to be a bad thing. But the winners get it. The champions understand stepping outside the comfort zone in a healthy context, so they embrace it.
When you're talking about the Olympics, or pro bodybuilding or the Super Bowl or a world championship, you'd better believe it's physical pain, it's discipline, it's sacrifice, it's blood, sweat, and tears - literally. But for most people who simply want to go from unfit to fit, from overweight to ideal weight, it's not so much about physical "pain"; it's more like stretching yourself.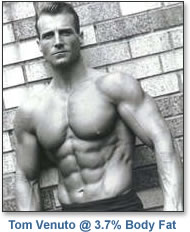 How do you develop flexibility? What does your trainer tell you? You stretch to the point of discomfort, but not to the point of pain, right? You get into a position of slight discomfort and you hold it just long enough, then what happens? The discomfort goes away, because the muscle becomes more pliable, and the range of motion is increased.
Each time, you stretch a little further, just barely into the range you've never been in before, and eventually, you're doing the splits. And why do you approach it like that? Because you don't want to injure yourself. Stretch too far, too fast and your muscle tears.
The elite athletes and high achievers really have to push themselves; they're going to push their boundaries and test their limits. But if you're not an elite athlete or seasoned bodybuilder, and you take the advice, "no pain, no gain" too literally, you're going to end up getting injured.
I always say to my training partner when I watch him cringing during a set and he finishes up with that pained look on his face, "Are you injured, or just hurt?" He knows what I'm talking about. If he says he's hurt, I say, "OK, good. As long as you're not injured. Let's get on with it. Next set." 
It's not about injury. That is bad pain. That is stupidity. But do stretch yourself. You can't improve unless you stretch yourself. If that's what some people want – if they just want to "stay fit" – OK fine. It actually doesn't take that much to stay fit, once you've already achieved it.
But what if you want to improve? What if you want a new body? What if you want to change? If that's what you want, you've got to push yourself a little. You've got to break comfort zones. And if your body is not changing, then I don't care how hard you think you're working, whatever you're doing right now is inside your comfort zone.
The statement "no pain, no gain" has been misinterpreted, criticized and labeled a fallacy by many. However, the people doing the criticizing are almost always comfort zoners who haven't achieved much. Don't listen to them. Instead, follow the small percentage of people who step out and achieve great things. If you don't like the sound of it, then say, "No effort, no gain." We're still talking about the same thing.
Embrace the discomfort like the champions do. Soon it subsides, you enjoy the benefits of the change and the pain is forgotten. You've reached a new, higher plateau of achievement. Enjoy the view for a short while. But be on guard because it's not long before that higher level becomes your new comfort zone and then it's time to press on again.
About the author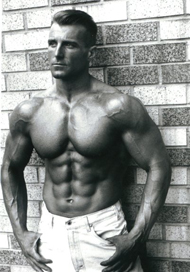 Tom Venuto is a lifetime natural (steroid-free) bodybuilder, freelance writer and best selling author of Burn The Fat, Feed The Muscle: Fat Burning Secrets of the World's Best Bodybuilders and Fitness Models. Tom has been featured in IRONMAN, Australian IRONMAN, Italian IRONMAN (Olympian's News), Natural Bodybuilding and Fitness, Muscular Development, Men's Exercise, and Men's Fitness Magazines. Tom's hard work, no-quick fixes approach has won him multiple titles in drug tested bodybuilding including Mr. Natural Pennsylvania, Natural New Jersey, Natural New York State, Natural Mid Atlantic States and NPC Natural Eastern Classic championships. More important, tens of thousands of people in 141 countries have used Tom's Burn The Fat program to lose as much as 253 pounds or just the last stubborn 5-10 pounds and achieve that coveted 6-pack of abs. To learn more about Tom's all-natural approach to fat burning, visit his site.
---