Merit 725T Plus Treadmill Review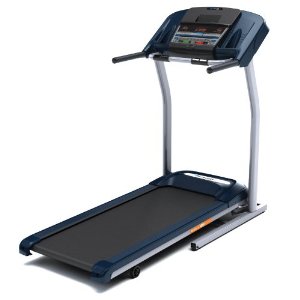 Merit 725T Plus Treadmill Review
The Merit 725T Plus treadmill is ideal for walkers. It only has basic features and provides just an average performance, but it could still help you work out a sweat in a day to day basis.
Because of its inexpensive price, you should not expect too much from this machine. Some of the features present in Merit 725T are a decent drive motor for walking(considering its price), intuitive console and controls, LED display, and a folding frame.
Is It for You?
If you have limited budget and you plan to use the treadmill for leisure walks only, then you can do well with the Merit 725T Plus treadmill. If, on the other hand, you are a serious runner who needs a lot more advanced features for an exercising machine, then you may want to check out models from other brands. (See our best treadmill page)
What You'll Get
Do not expect so much from the Merit 725T Plus treadmill as it is a basic, entry-level fitness machine. Here are the features that it boasts of for the beginners and walkers.
For one, it is built with a 2.25 HP drive motor(not continuous duty). Although it is not as powerful as the heavier and bulkier treadmills, it still provides enough control for walkers. At maximum intensity, the machine can reach 10mph and 10% incline.
For convenient and comfortable workouts, the machine is designed with a respectable walking surface measuring 18 x 45 inches, giving you just enough room to walk. Combined with an Aerosoft cushioning system, you can be sure of a safe and comfortable workout every time!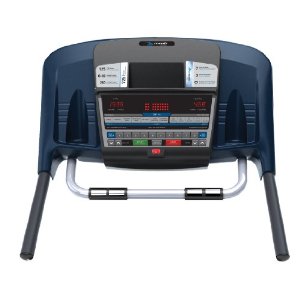 The machine comes with intuitive console control. With just a quick touch of the buttons, you can easily change the speed and incline of your treadmill.
Know the important information about your workout through the two-window LED display of the treadmill. This should help you maximize your workouts because you can easily identify your personal stats including speed, incline, time, distance, heart rate, and calories burned.
For a variety of exercise routines, you can choose from the 7 preset workout programs. Other features include a pulse monitor to measure your heart rate and a folding frame for quick transport and easy storage.
The Merit 725T Plus treadmill is backed by a lifetime warranty for the frame, 2 years for its motor as well as 90 days for parts and labor. This short warranties are to be expected since this is an entry level treadmill that is being sold for less than $500.
Weaknesses:
The machine is basically just for walking. But if you plan to use it for serious running, it might not be able to accommodate your fitness needs. Its 2.25 HP motor is not powerful enough to carry rigorous trainings. Also, the quality and durability of the machine is also questionable since cheap parts were used in order to bring the price this low. In fact, it can only hold a maximum user weight of 250 pounds.
Recommendations:
If you have a limited budget and you are only opting for a basic treadmill for walking, the Merit 725T Plus treadmill should be good enough for you. However, if you are not in a rush to buy and you can wait for a while, we recommended that you save up a little more and get a better, more advanced, and higher quality treadmill from the more reputable brands. (See our best recommended treadmill page)
Summary:

Price: $399.99
Motor: 2.25 THP drive motor
Speed: 0-10 MPH
Incline: 0-10%
Running Surface: 18 x 45 inches
Folding: Yes
Heart Rate Monitor: Yes
Max User Capacity: 250 pounds
Dimensions: 31 x 52 x 71 inches (W x H x D)
Features:
Intuitive console controls with adjustable speed from 0-10 mph
2-window LED display
Aerosoft cushioning system
7 workout programs
Folding frame for easy storage
Pulse monitor

Warranty: Lifetime for the frame; 2 years for the motor; 90 days for parts and labor

Where to Buy?
If you plan on buying a Merit 725T Plus treadmill, I suggest you buy it from Amazon. You can get it for just $399.99.


Click here to visit Amazon and learn more
---


Once again, if you plan on buying Merit products I suggest you buy from Amazon. Use the search box on the right and look for "Merit Treadmills".
---
---
Return from Merit 725T Plus Treadmill to Merit Treadmills
---