Livestrong Pro2 Treadmill Review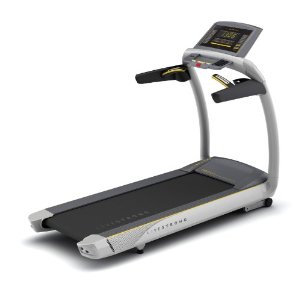 Livestrong Pro2 Treadmill Review
The Livestrong Pro2 treadmill is an excellent choice for advance runners who want to see results in no time. This product puts Livestrong on the spotlight!
Providing a technologically advanced running experience, the Livestrong Pro 2 will take you to various destinations all over the world via full HD! This machine's "Passport" device is your ticket to traveling the world without leaving your house.
Is It for You?
If you want to experience a one-of-a-kind treadmill that offers high quality, superior performance, maximum comfort, and utmost convenience, then be ready to feel the extraordinary expediency brought by the Livestrong Pro2. If you are a runner with demanding routines, you should get this!
What You'll Get:
Labeled as the ultimate machine for serious runners, the Livestrong Pro2 treadmill is built to last and to withstand your most rigorous workouts. The non-folding frame of the treadmill is made with sturdy, full cast aluminum, while its commercial-grade motor produces 3.25 continuous duty horsepower. This combination makes the machine all-powerful to meet your toughest fitness goals.
For comfort and convenience, it features the new RunnersFirm cushioning system that effectively absorbs shocks and reduces tension. The deck is made firm and strong to support your feet in every stride you make.
Similar to earlier models of Livestrong, the Pro2 also comes with the Livetrack Interactive technology where you can record your fitness routine and download new workout programs using a USB device. Plus, for a more accurate workout routine, track your heart rate through a chest strap (sold separately) and a Polar telemetric heart rate receiver.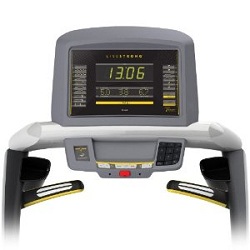 Now here comes the Passport! Through this feature, the Pro 2 will bring you to various places all over the world. To be displayed on your TV screen, the interactive Passport media player will play video footages as you trail along Southwest America or Nothern Italy (more locations can be bought online). Together with motivating background sounds, Passport will minimize boredom usually associated with running on treadmills.
Other cool features to look forward to include a 20 x 60 inches running surface, large BrilliantView LED and DataTrack display, 16 training programs, and an excellent warranty program that will guarantee you of the durability and performance of your winning treadmill.
Weakness:
The Livestrong Pro2 treadmill is large, spacious, and non-folding. If you have limited space, the Pro 2 treadmill may take up a lot of room at home.
Also, Livestrong is pretty new to making treadmills so we will never know if they will still be around a few years from now. But on a positive note, the materials used in making Livestrong treadmills are also being used by other Johnson Health Tech brands so finding spare parts won't be a problem if ever the company goes out of business.
Recommendations:
If you really are serious in looking around for the best treadmill that can meet all your fitness needs, you should definitely consider getting this treadmill, especially if budget is not a problem. Unlike most exercising machines in the market, the Pro 2 not just promises, but motivates you in achieving your goals through its high-quality built and technologically advanced features.
You can't wrong with the Livestrong Pro2 treadmill. Backed with a superior warranty, you can be sure that it's all about quality and performance when it comes to this machine. (See also our best treadmill page for other treadmills we recommend)
Summary:

Price: $1,999

Motor: 3.25 CHP continuous duty motor

Speed: 0-12 mph

Incline: 0 - 15% incline

Running Surface: 20 x 60 in

Max User Weight Capacity: 400 lbs / 181 kg

Folding: No

Heart Rate Monitor: Yes

Dimensions: 79 x 37 x 59 in

Warranty: Lifetime for frame and motor; 5 years for parts; 2 years for labor




Features:


• MaxComfort RunnersFirm cushioning system


• Polar wireless receiver and contact grips for heart rate monitoring


• Large BrilliantView LED and DataTrack display


• Passport media player with Virtual Active

• 24 workout programs


• Livetrack Interactive technology

Where to Buy?

If you plan to buy a Livestrong Pro2 treadmill, I suggest you buy from livestrongfitness. You can get it for just $1,999.


Click here to visit livestrongfitness treadmill page
---
(Once again, if you plan on buying this machine I suggest you buy from livestrongfitness.)


Click here to visit the Livestrong website
---
Return from Livestrong Pro2 Treadmill to Livestrong Treadmills
---