Livestrong LS13.0T Treadmill Review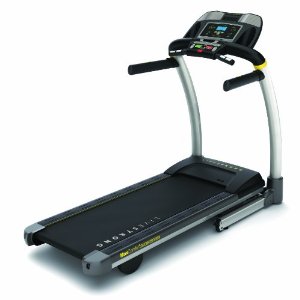 Livestrong LS13.0T Treadmill Review
The Livestrong LS13.0T treadmill is one of the best mid-priced fitness machine in the market at the moment. Designed with technologically advanced features and commercial grade parts, you can never go wrong with this treadmill.
Built with a 3.0 HP continuous duty motor, adjustable MaxComfort cushioning technology, Livetrack Interactive technology, and other cool and advanced features, this machine will give you reasons why you should workout everyday!
Is It for You?

If you are an enthusiastic runner who trains regularly, the Livestrong LS13.0T treadmill is a good choice in achieving ultimate workout experience. Especially if you have the budget, you will be highly satisfied with the cool features it offers.
What You'll Get:
Power and performance -- this is what the Livestrong LS13.0T treadmill promises to give you. Built with a 3.0 HP continuous duty motor, combined with a sturdy, commercial grade frame, you get a really durable machine that won't shake or swing during the most extensive workouts. Designed for long lasting use, the machine can accommodate a maximum user weight of 350 lbs. which is pretty impressive considering its price.
The treadmill comes with a three-zone MaxComfort™ cushioning system that provides a safe, comfortable, and convenient running experience. It delivers the right combination of knee support and shock absorption, that even during the most rigorous training, you can minimize fatigue and impact.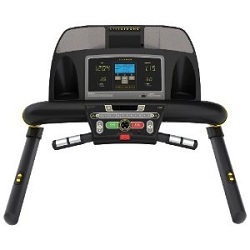 Equipped with Livetrack Interactive™ technology, the LS13.0T treadmill allows you to record your workout history through the use of a USB drive. Simply plug your USB device into the console as you begin your exercise and the Livetrack Interactive shall start tracking your routine and the important statistics that go with it. You can review these data on your computer and have them documented to monitor your progress. Moreover, through this technology, you can also download customized workout programs.
Measure and monitor your heart rate during workouts through its heart rate training technology. Comes with a free chest strap, your heart rate can easily be tracked and displayed while you're working out, helping you achieve your optimum fitness level.
For added comfort and convenience, the machine is built with a unique CoolFit workout fan, high-quality speakers, and mp3 player port – in case you want entertainment to go with your fitness routines. Additional features that you will enjoy from this machine include speed and incline toggles, a 20-by-60-inch running deck, and a space-saving frame for easy folding and quick storage.
Weaknesses:
So far I don't see any weakness other than the fact that Livestrong is a new player in the industry. Thus, you can't be sure if they will still be around a few years from now. The good news is that most parts they're using in their treadmills are also being used by other Johnson Health Tech brands so finding parts if the company folds won't be a big issue.
Recommendations:
If you want a high-quality machine that performs outstandingly, the Livestrong LS13.0T treadmill can live up to your expectation. Although you may have to shell out more than a thousand bucks, you are sure to get what your money's worth...and more! However, if you don't think this is the treadmill for you then I suggest you visit our best treadmill page to look for other quality treadmills in different price ranges.
Summary:

Price: $1,299.99

Motor: 3.0 CHP continuous duty motor

Speed: 0.5-12 MPH

Incline: 0 - 14% (.5% Increments)

Running Surface: 20" x 60"

Cushioning: MaxComfort™ Cushioning System

Workout Programs: 14

Heart Rate: Contact Grips and Wireless

Max User Weight: 350 lbs / 158.8 kg

Folding Dimensions: 37" x 36" x 73"

Warranty: Lifetime for frame and motor; 5 years for parts; 2 years for labor




Features:


• Adjustable MaxComfort cushioning system


• Livetrack Interactive™ Technology


• Speed/Incline handlebar toggles


• 14 total workout programs


• Built-in 2 speakers with audio I/O jack


• CoolFit™ fitness fan

---
Where to Buy?
If you plan to buy a Livestrong LS13.0T, I suggest you buy from Amazon. You can get it for just $1,299.99.


Click here to visit Livestrong LS13.0T treadmill page
---
(Once again, if you plan on buying this machine I suggest you buy from amazon.)


Click here to visit the website
---
Return from Livestrong LS13.0T Treadmill to Livestrong Treadmills
---