LifeSpan Pro5 Treadmill Review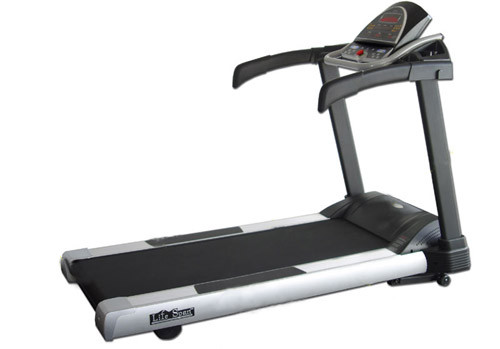 The LifeSpan Pro5 treadmill is the biggest and most powerful treadmill from LifeSpan Fitness this year.
And with its excellent quality, reliability, specs and features, this is one of the finest treadmills in the market this year below $4,000.
Is This for You?
If you want a huge treadmill with excellent quality, huge running area and powerful motor, then this machine is perfect for you. However, a $3,000 treadmill is not something everyone can afford. So if you want a cheaper unit that will still provide you with excellent value for your money, I suggest you visit our best buy treadmills page and look for a unit that suits you budget.
What You'll Get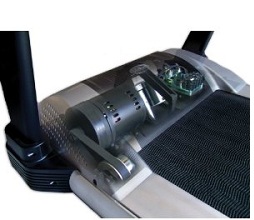 The LifeSpan Pro5 treadmill offers a 3.0 HP continuous duty AC Dura-Max motor. This motor provides more power and torque compared to a standard 3.0 HP DC motor. It is also more responsive to speed adjustments than DC motors.
The 22" x 63" running area can reach a max speed of 12 mph and has 15 levels of incline that uses 1,000 lbs of thrust. So it doesn't matter how big or how small you are or even what your fitness level is, this machine would give you the workout that you're looking for.
This unit is also perfect for use on a commercial setting for up to 6 hours per day. The aluminum top and side extrusion rails provide excellent protection against wear and rust. While the integrated cooling fan offers ventilation to the motor hood to keep components running cool even during heavy workload conditions.
The LifeSpan Pro5 treadmill gives you variety in your workouts by offering numerous exercise programs. It has 5 preset speed programs, 5 preset incline programs, 5K/10K programs, and 2 customizable programs where you can set the speed and incline for each workout segment.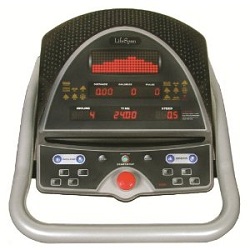 The display panel features a multi-colored program matrix, 16 characters alpha numeric LED, and 3 LED display panels which show the chosen exercise program and your progress as you workout. Its readouts include your Heart Rate, Incline, Speed, Distance, Time, Calories and 1/4 Mile Track.
Other features include a bottle holder to place your sports drink during workouts, a storage area where you can leave your mp3s and other gadgets, and a chest strap so you can easily monitor your heart rate during intense exercise.
And finally, the LifeSpan Pro5 treadmill comes with residential warranties that are hard to beat. It offers a lifetime warranty for its frame and motor, 5 year warranty for its parts and 1 year warranty for labor.
Weakness
So far I don't see any weakness in this machine. It provides excellent value for your money.
Recommendation:
The LifeSpan Pro5 treadmill comes highly recommended. If you can afford spending above $3,000 for an exercise machine, then there is no reason for you not to buy this treadmill. However, if $3,000 is beyond your budget, then I suggest you visit our best treadmills page to look for other quality treadmills in different price ranges.
Summary:

Cost: $3,299

Motor: 3.0 HP Continuous Duty AC Dura-Max Motor

Running Deck: 63"L x 22"W

Speed: 0.5 to 12 mph

Incline: 15 levels

Foldable: No

Heart Rate: Yes, pulse grip or chest strap

Maximum User Weight: 400 lbs

Warranty: Residential- lifetime for motor and frame, 5 year parts and 1 year labor

Features: 


• Water Bottle Holder and Storage Compartments


• Multi-colored Program Matrix


• 16 Characters Alpha Numeric LED


• 3 LED Display Panels


• 5 preset speed programs, 5 preset incline programs, 5K/10K programs, and 2 customizable programs


• Aluminum Top and Side Extrusion Rails


• 1,000 lbs Max Weight of Incline Motor

Where to Buy?

If you plan to buy a LifeSpan Pro5, I suggest you get one from Amazon.com. You can get it for just $3,299. Just look for "LifeSpan Pro5 treadmill" using the search box on the right.

As an alternative, you can also get the Lifespan Pro5 from Amazon.

Click here to visit Amazon.
---
Once again, if you plan on buying this machine I suggest you buy from Amazon.com. Just use the search box provided to search for "LifeSpan Pro5 treadmill".

As an alternative, you can also get this from amazon.

Click here to visit amazon.com

---
Return from LifeSpan Pro5 Treadmill to LifeSpan Treadmills

---