HEBB INDUSTRIES Model #7200-1SR
by Brent W. Berry
(Hamilton, Ontario, Canada)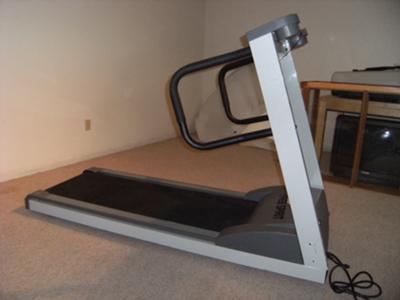 Hebb 7200-1SR
Bought this from Sears many years ago (8 to 10) as a CLUB SERIES. It has been the best treadmill I have ever purchased.I have had a HORIZON / NORDIC TRACK & DYACO within the same time as my HEBB. Honestly, they were all a piece of junk compared to the HEBB. Got rid of them and bought a second hand HEBB for my wife. A smaller MODEL #3400-2SR & it's also going strong. She loves it.

The LEESON motor in the 7200 is a brute & as long as I regularly lubricate the deck with a LUBE-N-WALK silicon kit, it is still going strong. Have never had a problem.

OK, there was a tiny squeak from the motor commutator when it would first start but I pulled a brush, burnished the commutator and gave it a spray with contact cleaner. Squeak gone. That's all that's ever been done to it.

I believe HEBB INDUSTRIES from TYLER TEXAS has disappeared (I think bought by NAUTILUS) but a search for them brings up TRIMLINE.
Too bad all the well made products built in the US are disappearing and were left with cheap CHINESE X!%*X#.