Quality Treadmill: How to Distinguish One for You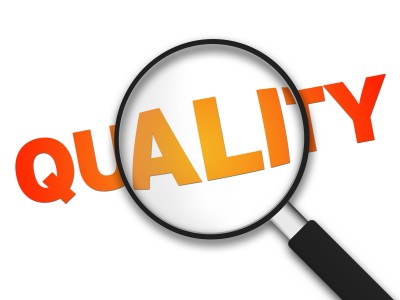 A Guide to Knowing the Attributes of A Quality Treadmill
A quality fitness machine is a good investment for a healthy and winning lifestyle for you and your family. However, choosing the best treadmill for your home is always easier said than done. Not only are there a lot of factors to consider, but sometimes, distinguishing a high-quality machine from an inferior one may also pose a problem when buying one.
With so much fitness information available on print and online media, it's quite difficult to identify which treadmills are designed with quality performance and which ones are not. Brand owners and manufacturers obviously point out only the good qualities of their products, and thus, won't let you know whether they are really worth your cash.
To help you gain better understanding and clearer picture of what a quality treadmill looks and operates like, let this article guide you. Below are the attributes and key features of a high-quality and first-rate treadmill.
Horsepower (HP)

A treadmill's horsepower is the measure of its motor's power during use. There are two ways of measuring the HP of a treadmill – through peak duty or continuous duty. A quality treadmill features a motor that offers at least 3.0 HP continuous duty. This means that the machine's motor can maintain such level of power during the entire workout duration, whether you're into leisurely walks only or rigorous trainings.
Inferior treadmills often display their peak duty horsepower level instead of the continuously duty. Be wary of this. When you see such feature, you may want to think twice in getting it.
Motor
To ensure that you're getting the treadmill with the best motor, it should be able to generate power without difficulty, hassle, or noise. As a guide, the bigger the motor, the more power it produces. However, make sure still that it can keep up with your pace, and shall provide you with workouts that are smooth, easy, and comfortable.
Operation Sound
A quality machine should run smoothly and quietly. If a treadmill makes too much noise, it is probably due to poor engineering of its components and parts. Stay away from such unit as you'll never know which parts are not properly in place and might eventually cause unsafe exercise sessions.
Warranty
One of the surest ways to identify if a treadmill is designed with quality features and performance is its warranty. Quality fitness equipment are usually backed with a good warranty from the company or manufacturer that made it. It's simply a guarantee that if your unit is not functioning well, they can replace it with one that is – proving that the brand owner and/or manufacturer are confident that the products they build are of good quality.
Usually, warranty for quality treadmills include lifetime for frame and motor, 2 years for parts, and one year for labor and service.
Once again, these are the primary attributes that make up a quality machine. If you opt to have one that will provide you with years of usage, make sure to keep all of these in mind before buying one.
---
Return from Attributes of A Quality Treadmill to Treadmill Articles Page
---