The Space Saving ProForm 6.0 RT Treadmill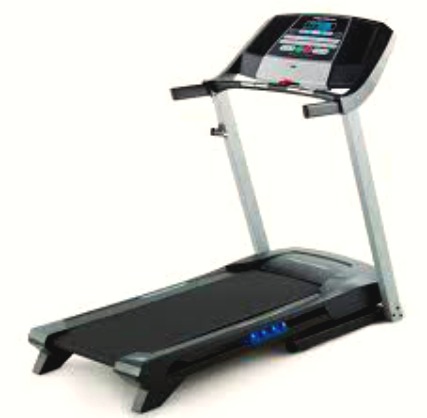 Are you particular about having enough room for your exercise machines or equipment? Then, you are on the right track with this ProForm 6.0 RT treadmill.
Why I say so? It is because this model is actually a Space Saver design to provide ample space for you.
Is It For You?
Personally, I don't want complications and I am not a handyman either. So, every time I buy something, I made sure that I will not have difficulty assembling it or making it ready for use.
If you don't like confusion like me, then pretty sure this treadmill is for you because it is very effortless to assemble. The instructions at the manual are adequate and easy to follow.  All that you need such as the screws and accessories are intact and well packaged?
The important thing is if you need space in your room, the space saving design of this ProForm treadmill model will provide you the space you need.
What You'll Get
With ProForm 6.0 RT treadmill, you will get a space saving designed exercise machine with a tread belt of 16in by 50in and can accommodate maximum weight of 300 pounds.
This treadmill is also equipped with a dual-grip EKG monitor for your heart rate, a 0 to 10 percent quick incline control system, and a 0 to 10 MPH control for quick speed level.
If you have an IPod, this model has a music port that is compatible with IPod which can make your walk even more pleasurable.
A very important offer is the warranty on this unit. You will be protected with a 5-year warranty on frame and motor with a 90-day warranty on parts and labor.
Weaknesses:
If you are a tall person, the handles might be short for you. So, consider trying it out first before purchasing.
There is also a tendency for the belt to be noisy when the thicker part of it passes underneath the machine. But, it may go away with more usage.
To a very few people who bought this model, they found that the assembly is not really that simple. But, they are able to assemble it by themselves anyway.
Strengths:
This treadmill model is easy to assemble based on most reviews by people who bought a unit. The instructions are easy to understand and follow according to them and as I observed, too.
The powered adjustment for inclination feature makes users adjust the incline up and down easily.
The treadmill folds up easily and the small wheels are very helpful in folding.
You may consider this a durable model since there are owners who have used it for over 3 years already.
It is reasonably priced and can provide savings on space at your homes.
Recommendations:
Most users of this treadmill claim that they are able to obtain their money's worth. They are happy with their purchase.
However, there are few who is not satisfied with this treadmill because of some minor concerns.
Therefore, it is best that you try using it first before making your final decision. You may also take a look at my other reviews on other models and compare.
Summary
Price:  The price of this treadmill model at Amazon is $373.75 and shipping is included.
Warranty: ProForm 6.0 RT treadmills come with a 5-year warranty on frame and motor and a 90-day warranty on labor and parts
Belt:  The belt of this treadmill measures 16 inches by 50 inches
Design:  This belongs to the SpaceSaver designed treadmills
Maximum Weight for Users:  The upper limit weight for users is up to 300 pounds
Workout Programs: Contain 8 built-in fitness programs
LCD Window: The LCD window on this model has a priority display and a racetrack display. You can easily monitor your progress and status.
Incline:  It has 1 up to 10 percent inclines
Cushioning:  Cushioned by TreadSoft
Music Port: The music port on this unit is compatible with IPod.
Where to Buy?
ProForm 6.0 RT treadmills are available at Amazon.com.
You may also try other reliable sellers or go directly to the manufacturer. However, there are manufacturers that do not directly sell to customers and they have authorized distributors or sellers.
---