ProForm 505 CST Review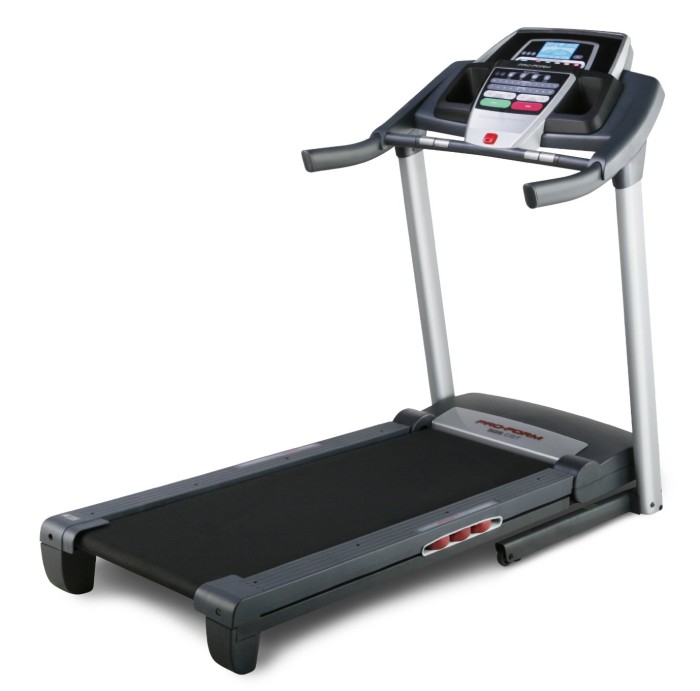 How about getting started with your fitness program with ProForm 505 CST?  This treadmill has a large belt where you can walk or run without restraint and a good cushioning that may provide you relief while doing your workout.
There is no need for you to go to different places just to obtain the kind of terrain you want for your walking exercises. This treadmill is equipped with all the maps and locations you can choose from.
ProForm is one of the leading brands in manufacturing products for sports and outdoors such as treadmills.
Is It For You?
Nowadays, getting healthy is not just an option, but a must since the environment is constantly becoming more challenging in relation with our health.
Running and walking are still among the best methods in maintaining superior health and keeping your body on top form. Thus, treadmills could be helpful in this aspect.
ProForm 505 CST has features and functionalities that may help you attain the healthy and fit body you desire to have.
If you would prefer to do your daily healthy regimen indoors instead of outdoors, then this treadmill could be for you.
What You'll Get
ProForm 505 CST is one of the exercise equipment that can get you started with your exercise program. It has features that may help you stay healthy and fit.
Its 20in by 55in tread belt incorporated with ProForm's exclusive ProShox cushioning can provide you with the legroom and convenience while walking or running on it.
This treadmill is iFit ready which means it can change its inclination up to ten percent just to go with the terrain of the route you selected.
It has the capability of using Google map to obtain a route anywhere in the world which you want for a more realistic walking or jogging experience.
The folding feature of this treadmill helps you store the treadmill easily on your own.
Weaknesses
If you are not a handy person or is not familiar with tools you may have a little difficulty assembling this treadmill. However, you may hire a mechanic or buy professional assembly from Amazon.com. to do the assembly.
Some treadmills have cooling fan, but this model does not. So, if you want a cooling fan, you will have to search for another style or model.
Strengths
With this treadmill, you get what you expect to receive and get the value of your money.
It is very easy to manage with all the functional features it offer.
The size of the belt provides ample space and you may feel secure while walking or running on it.
Some users welcome the automatic inclination of the exercise machine to match the terrain they have selected. It makes their workout more challenging and fun.
Recommendations
Treadmills are truly one of the best ways to start your getting healthy program. However, you have to make sure that you are fit for this kind of an activity before buying one.
ProForm 505 CST may be a good treadmill for a workout program, but it would be good for you try it out first if you can before making your ultimate decision of purchasing one.
Summary
Selling Price:  $599.99 with free shipping
Brand:  ProForm
Style:  505 CST
Motor:  2.5 CHP Mach Z Commercial Motor
Design:  Space Saver Design
Shipping Weight:  202 pounds
Maximum Capacity:  325 pounds
Monitors:  heart rate monitor
Compatibility:  Music port for Ipod compatibility
Programs:  18 fitness/workout applications
Cushioning: ProShox cushioning
Quick Control:  QuickSpeed control from zero to 10MPH
Belt size:  20" by 55"
Incline:  zero to ten percent quick incline control
Warranty: Lifetime warranty on frame, 25 years warranty on motor and 1 year warranty on parts and labor
Where to Buy?
You may buy this treadmill model directly from the manufacturer or at any of the authorized outlets such as Amazon.com.
---